Amber Sound News
Meet your local Councillors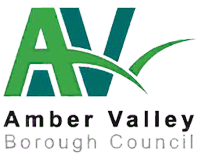 Members' Surgeries give local residents the opportunity to meet their local councillors to discuss matters of local interest. Members' Surgeries relate to the residents who live in the area where the Surgeries are taking place.


Saturday, 10 January 2015 – Ironville & Riddings

Residents of Ironville and Riddings will have the opportunity to meet with their local councillors and raise any issues of concern on Saturday, 10 January 2015. Councillor Paul Smith and Councillor Roy Walker will be holding a Members' Surgery at the Riddings Park Community Centre, Church Street, from 10am until 11am. They will then move on to the OAP Centre, Victoria Crescent, Ironville, for another Members' Surgery from 11.15am until 12.15pm

Saturday, 17 January 2015 – Codnor & Waingroves

Residents of Codnor and Waingroves will have the opportunity to meet with their local councillors on Saturday, 17 January 2015 from 10am until 11am at Waingroves Community Centre, Church Street, Waingroves. Councillor Chris Emmas-Williams and Councillor Isobel Harry will be pleased to talk to you about matters concerning Amber Valley Borough Council.


18 December 14 | Amber Sound FM News
Top Five News Items
New rules aim to protect residents with food allergies
Residents with food allergies can expect better information when they eat out or get a takeaway following the introduction of new European...

Meet your local Councillors
Members' Surgeries give local residents the opportunity to meet their local councillors to discuss matters of local interest. Members' Surgeries relate...

Alfreton residents encouraged to be on their guard against bag dippers
Safer Neighbourhood officers are asking Alfreton residents to be on their guard whilst out shopping in the run up to Christmas. Officers...

Ripley officers issue advice for staying safe this Christmas and New Year
Officers from the Ripley Safer Neighbourhood Team are asking residents, who plan on heading out to bars and pubs over Christmas and...

Free Christmas Parking for Shoppers in Amber Valley
Amber Valley Borough Council will once again be providing free parking, in all of its pay and display car parks in the...