Amber Sound News
£5.7m investment in countys roads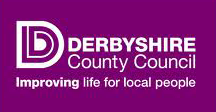 We're improving more than 150 miles of the county's roads at a cost of £5.7m.

The roads, from across the county, are to be surface dressed. Surface dressing extends the life of roads by ten years. The work will be carried out over the next few months.

Cabinet Member for Highways, Transport and Infrastructure, Councillor Dean Collins, said:

"We've had to cut the amount of money we spend on road maintenance because of the reduction in the amount of money we're getting from the Government.

"So to pay for this work we're using our savings, sometimes known as reserves.

"This work will help to extend the life of a significant number of our roads. We recognise there are many more miles of roads that could really do with the same work but we just don't have the money for anymore this year."

Surface dressing is where liquid bitumen is sprayed on the road followed by stone chippings. A roller is then used to make the chippings stick to the bitumen. The road is then swept and road markings painted back on. Before the work is carried out any potholes are fixed.

The work can't take place when it is raining or if it is too hot. As vehicles need moving off the road local residents and businesses are kept informed when work is planned.

Motorists are advised to drive at 10mph just after the work is carried out so that loose stones are not flicked up.

You can find a list of all the roads to be surface dressed in the related documents section of this page.

Related documents

The following document is in Portable Document Format (PDF). You can download software to view PDF documents for free from the Adobe website (opens in a new window)

Surface Dressing Programme 2015 (opens in a new window)


20 May | Amber Sound FM News
Top Five News Items
Police appeal after CCTV unit is damaged at business premises in Ironville
Police are appealing for information after a CCTV unit was damaged at a business premises in Ironville. At around 11am on Sunday, May...

£5.7m investment in countys roads
We're improving more than 150 miles of the county's roads at a cost of £5.7m. The roads, from across the county, are to...

Heage Windmill awarded 2015 Trip Advisor Certificate of Excellence
Recognised as a Top Performing Attraction as Reviewed by Travellers on the World's Largest Travel Site. Heage Windmill today announced that it has...

Police appeal after graffiti is sprayed on Heanor van
Officers from the Heanor and Loscoe Safer Neighbourhood Team are appealing for information after damage was caused to a vehicle in the...

Best Of British to Speak at Meet the Manufacturer
Christopher Nieper joins line-up for Meet the Manufacturer 2015 Christopher Nieper, managing director of luxury British fashion house, David Nieper, will be speaking...