Amber Sound News
Household dangers highlighted during Child Safety Week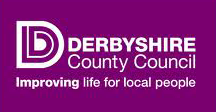 Parents are being urged to be aware of potential dangers around the home as we highlight national Child Safety Week 2015.

The theme of this year's campaign is 'tea-time terrors' − accidents that can happen when the home is busy in the afternoon and parents may be distracted or under time pressure such as:

- burns from cookers and scalds from spillages that may happen while parents are distracted by older children, phone calls or work issues
- poisonings from hazardous household products left in the shopping bag on the floor
- choking or suffocation from plastic shopping bags or nappy sacks left within reach
- falls from a highchair if parents are distracted from fastening the safety straps
- risk of drowning in the bath while a parent leaves the room for a towel
- road accidents during the busy home-time traffic.

Between 2010 and 2013 more than 800 babies and children aged up to four in Derbyshire needed an emergency admission to hospital following an accident in the home. Injuries included falls from furniture, poisoning, burns, scalds and suffocation.

Our Cabinet Member for Health and Communities Councillor Dave Allen said:

"A family home can be very busy at tea time and it's easy to be distracted from keeping an eye on small children every single second.

"But the causes of most unintentional injuries to children aged under five are predictable and therefore preventable.

"Child Safety Week provides a useful focus to remind anyone who looks after babies and young children that a few simple preventative steps can avoid some nasty accidents."

Child Safety Week (opens in a new window) is run by the Child Accident Prevention Trust.

The Royal Society for the Prevention of Accidents (RoSPA) issues regular warnings about childhood accidents in the home (opens in a new window).



29 May | Amber Sound FM News
Top Five News Items
Derby Book Festival ticket news
Tickets are selling fast for the first Derby Book Festival with some events now sold out. The organisers have today announced...

Police appeal following an assault in Kilburn
Police are appealing for information after a suspected assault in Kilburn. At around 1.20am on Tuesday, May 28 two men followed a man...

Household dangers highlighted during Child Safety Week
Parents are being urged to be aware of potential dangers around the home as we highlight national Child Safety Week 2015. The theme...

Police appeals after damage two incidents in Ironville
Police are appealing for information after tyres on a vehicle in Ironville have been slashed. Sometime between 10pm and 11.20pm on Tuesday, May...

NEW B_LINE SCHEME GIVEN THE GO AHEAD
Thousands more young people are to get help with travel costs after councillors gave the thumbs up to the new b_line scheme....